hosted.verticalresponse.com/509097/830fc56e12/TEST/TEST/
We officially welcome you to springtime in Colorado! In the past month alone, we have enjoyed multiple day trips, sunsets & luaus in Maui, traveled with Dorothy & Toto to the land of Oz, and recently had a fun loving group basking on the gulf shores of Alabama and a troop of patriots at Mount Rushmore! While that sounds like A LOT (which it is!), we're only getting started! Summer and fall are our busiest seasons…we encourage you to think about joining us for an ADVENTURE! Where do you want to go? Maybe you would like to take a scenic cruise in Lake Tahoe, witness flying fish in Seattle, or enjoy  a ride on the rails amid a colorful canvas of landscape in New Hampshire. We have these trips, and numerous more, from which you can choose, but spaces are quickly filling! Maybe a day trip is what you've been needing, so come with us to find your inner photographer (cameras & instruction included), get dressed up and enjoy a magical night of music and dancing with Tinseltown, join us for boating & BBQ, or see Denver as you never have before in our Day Camp series! Word to the wise, though, lock down your trip now because spots are going quickly!!
Upcoming Trips
**BOOK NOW**
to reserve your spot
(Weekend trip, nearly sold out!)

Fall in the Northeast is the best time of year to visit the beautiful rolling hills of New Hampshire. Climb on board the New Hampshire Cogway Railroad as it makes its way up the highest peak in the Northeast, Mount Washington. The view will leave you in awe! Get a taste of New Hampshire on a "Maple Experience" at The Rock Estate as they guide you through an interactive virtual tour and teach us the steps to make delicious homemade maple syrup. One morning, let's head on out to the Heritage Farm Pancake House for a farm fresh family style breakfast. Then, after our breakfast we'll head out onto the farm for wagon rides and a chance to feed the farm animals. This New Hampshire experience will leave you with memories that will last a lifetime!
Give us a call or send an email:
303-875-9149
info@hills-inc.org
Day Trips
(single or 3-part series)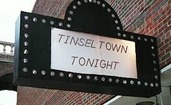 July 22, 2017
Dance the night away in a prom-inspired environment or just enjoy the music from days gone by! Dress in your finest attire for an incredible night of music, memories, friends, and paparazzi!! Make it even more magnificent by inviting a special someone or friend to join you. Transportation, chaperones, a donation to Mosaic, and food are included in your registration.
Contact HILLS to register!
303-875-9149
info@hills-inc.org
(*dates likely to change)
(single or 3-part series)
April and May were months of major celebration for HILLS! We celebrated the birthdays of Sheila (Admin Assistant), Alyson (Program Director), Polly Mendoza (founder of HILLS), and Will (Program Associate)! We also received
special recognition
for being one of nine agencies that changes the lives of those with special needs. If you haven't already had the chance to read the article, please take a moment to do so!
It has been said that opportunities increase when you help others win. This core concept is critical to nonprofit agencies and a reason we believe so wholeheartedly in building collaborations within our community. HILLS had the chance to present at the Northern Colorado Respite Coalition a couple of weeks ago and met several individuals and agencies that could potentially benefit from the programs we offer. One of these agencies,
Team Select Home Healthcare
, reached out to us and vocalized an interest in assisting HILLS to further our mission and reach more individuals who could benefit from our programs thereby increasing the opportunity for respite to caregivers. At Team Select, their mission is to "provide world-class healthcare for their patients in the comfort and privacy of their home. To always maintain a friendly, fair, fun, and creative work environment, which respects diversity, new ideas, and hard work." This is a mission we can uphold because it parallels ours! You may be surprised how they may be able to benefit you or someone you know with the wide spectrum of services they provide. We look forward to future collaboration with Team Select!
Actors are commonly known more for the roles they portray than who they are as individuals; however, Academy award winning actor, Denzel Washington, is credited with the following quote: "At the end of the day, it's not about what you have or even what you've accomplished…it's about who you've lifted up, who you've made better. It's about what you've given back." We want you to know that as a supporter of HILLS, you have improved countless lives. Your involvement allows those who have only dreamed of travel to reach incredible destinations while also providing their dedicated caregivers an opportunity to relax, rejuvenate, and reconnect. We cherish each and every contribution we receive whether it's the valuable resources of a volunteer, the donation of a television or camera, or a monetary gift to be used towards scholarships or general funds so we can give more to our community. These year-round contributions make monumental changes possible. We can do what we do because of what you do for us!
Your wings already exist…
All you have to do is fly!
Happy travels,
Dawn Parker
Executive Director, HILLS, Inc. 
Life is about the journey, not the destination…